Jio TV Not Working: Try these 4 Methods to fix this issue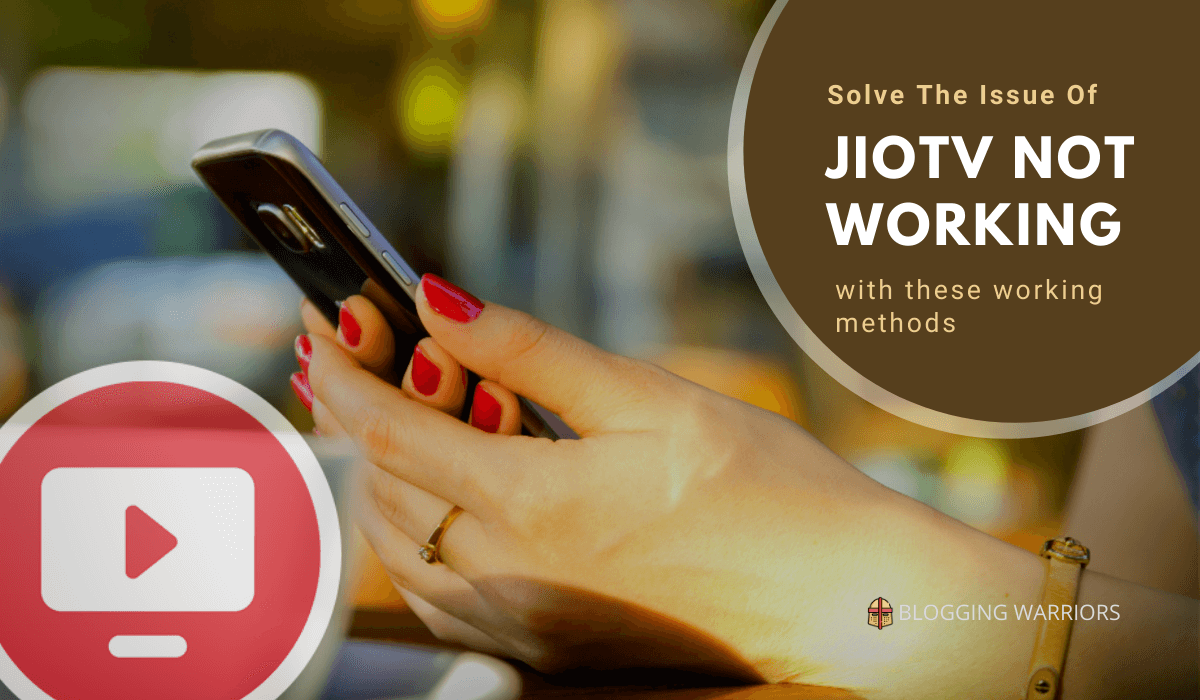 Do you face the problem of the "Jio TV not working" issue daily or frequently? If Yes… then this article solves your problem.
JioTV is an app that allows Jio customers access and pick the TV channel on their smartphones and tablets. They've now come up with the Jio DTH Plans. Jio DTH Setup Box contains Set Top Box, Remote Control, One Dish, Wire and User Handbook. Nowadays the Jio 4G is sporadic, as there are several servers to manage. Hopefully, the next Jio 5G would resolve the problem. And in this article, we're going to show you how do you resolve the issue of Jio TV not working.
You can use an Android smartphone or even a Jio feature phone to access the Jio TV app. As well as the problems you face with your Jio TV app, there may be different issues. The Jio TV app is usually very handy and runs smoothly, but as an app and you run it on an electronic device, it can often cause problems and crashes. The Jio Live TV app may have issues with either not opening or loading, crashing issues, TV channels not running and login OTPs not performing often. In all situations, there is always a solution.
Also Read: Watch JioTv on PC with JioTV web extension or Emulator
With this JioTV app, the recording is also possible. Presently there are 15+ languages ​​are available on the JioTV app. Reliance Jio introduced it with JioFiber connectivity. There are several cities in India that have been using JioTV for more than a year.
Still, users often come over here with the issue of Jio TV not working. There might be several reasons for this problem. However, you can easily solve the problem of Jio TV not working by performing the procedures outlined below.
JIO TV Not Working-

Common Issues
Many users are facing problems at the time of opening the JioTV app on mobile or tablet.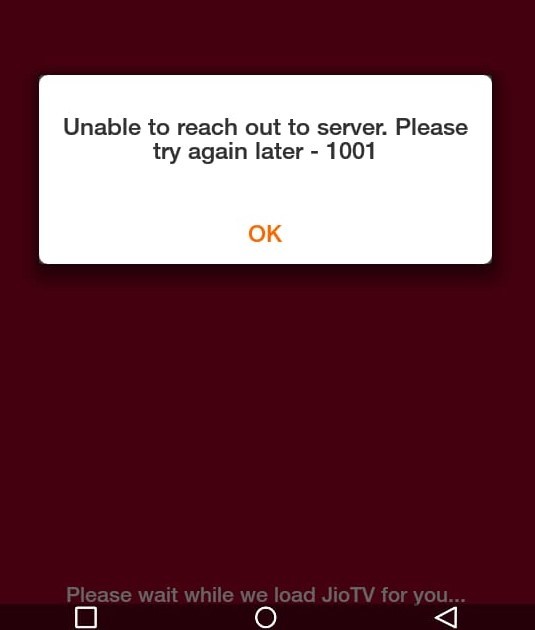 Issues

you may found:
Some applications are using Jio's 4G which prevents JioTV from running normally.
There are several bugs that cause errors on the part of the user.
After analyzing the bug, the developer should give an update. Therefore it's necessary to update it.
Finding a problem with the opening. You need to check APN settings for this.
Clearing the cache is important, otherwise, the program will be stuck for some reason.
WiFi requires a valid customer ID and password to be created. And also, you should only work with Jio 4G.
JioTV can only be used on PC via Bluestacks or any other app player. You can download Jio TV for PC from here.
Problems with a Jio subscription
JioTV on mobile sometimes doesn't work properly.
Error responding.
The same program is loading repeatedly.
Solutions

for Jio TV not Working:
You must follow the below mention methods if your Jio TV is not working.
Method 1: Check Network Settings
If you are using dual sim operated phone then doing common mistake is that if your data connection is active from other Networks (like- Idea or Airtel) not by Jio 4G network then your Jio Tv is not working.
As well as you can also check the Network settings of your mobile phone and see that whether it's network mode is enabled by LTE/ 3G/ 2G/ (auto connect) or LTE only or not. If not then change it with this.
Check your data connection is ON.
So it is vital to check your network connection if your Jio TV not working.
Method 2: Check WiFi Connection Settings
If your JioTv is connected with Hotspot by JioFi device and your Jio Tv is not working or not opening then check your recharge plan first whether it is active or not.
Check your JioFi network settings.
If you are connected by WiFi through others network Broadband connection and your Jio TV not working then check your Broadband connection speed or connection settings whether that is all operational or not.
Method 3: Check Internet Speed
If your Jio TV not working or showing error at the time of opening on phone or on PC then check your Phone's or Broadband's internet speed.
How to check your Internet Speed?
Try to open other apps, if those are open smoothly then close the JioTV app and try to reopen your JioTv App again.
Check the Internet speed of your Phone or Broadband connection online by SpeedSmart or Bandwidth Place.
If it shows poor connection then check the Jio APN settings of your phone whether it is selected in "Jionet" or not and the details of Jionet such as authentication type, APN protocol, APN roaming protocol, and Bearer.
If all the settings are properly enabled then restart your phone and try again to open the JioTV app.
According to Jio, if you spent 50% of your data (1GB/ 2GB) then your internet speed will be reduced to 128 Kbps that is very poor for streaming the Live TV and it troubles to open the JioTv app.
Method 4: Update JioTV App or Clear Cache
Sometimes user faces the issue like "Jiotv is unable to process your request" or "Subscription is not active", in these case you can check your JioTV app version whether it is updated with the latest version or not. If not updated, then update your JioTV app first then try again to open.
If your Jiotv app is already updated then go to Settings > Apps > Select JioTv > Storage > Now tap on Clear Cache of your JioTv app. Then reopen your JioTV app.
Final words on Jio TV not Working
In conclusion, we mostly observe the "Jio Tv not working" issue arise due to poor connectivity or wrong network settings.
If you still have any doubts in your mind then please let us know in the comment box below. We will very happy 😃 to help you.
Till then bye 🖐 to all. Before you leave our site we request you that if you like our article, please share with your friends and subscribe to our newsletter too.